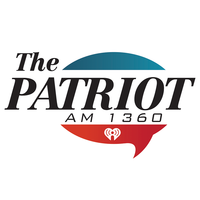 San Diego's Sports Station
In 2014 iHeartMedia announced the launch of XTRA 1360 FOX Sports San Diego (KLSD-AM). This new sports radio collaboration has brought some of the best local and nationally recognized sports talent to the airwaves and online. The partnership between iHeartMedia and FOX Sports San Diego was developed with a clear goal in mind, to super-serve San Diego sports enthusiasts with relevant, credible coverage of sporting news and games.
XTRA 1360 FOX Sports San Diego is the market's round-the-clock sports talk and live game radio station. We are now the broadcast home for the San Diego State Aztecs, and the Los Angeles Lakers. XTRA Sports provides extensive news, interviews and live play-by-play coverage for PGA"s Major Championships, NCAA football, NCAA basketball, NCAA Basketball Tournament, NFL regular season, NFL playoffs and the Super Bowl.
Call Letters: KLSD
Format: SPORTS
Dial Position : 1360.0 AM
Brand: The Patriot AM 1360
Target Listener: Men 25-54