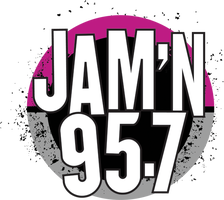 Today's Hip Hop and R&B
Our evolution is the result of market research and listener feedback which indicated a strong appetite for Hip Hop and R&B music in San Diego. JAM'N 95.7 was developed in San Diego with this audience in mind, and will provide listeners with the best, current Hip Hop and R&B songs in a unique format mix.
Personalities such as Frankie & Tati, Pablo, and Nina Chantelle reach a very active audience connecting and engaging through their on-air platform as well as their social medias. Delivering current hip hop and R&B favorites including Drake, Rihanna, Yo Gotti, Jeremih, Beyonce, Kid Ink, Kanye West, and many more.
Call Letters: KSSX
Format: CHRRHYTHMIC
Dial Position : 95.7 FM
Brand: JAM'N 95.7
Target Listener: Adults 18-49